Car Crossing
10/30/2017
Tap on vehicles to speed them up and avoid collisions with other cars. Timing is everything - if cars crash, the game is over!
Category:skill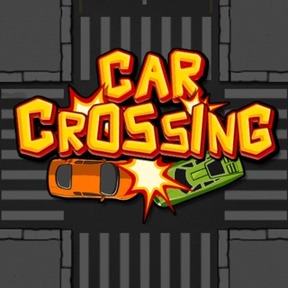 Recent
KuCeng - The Treasure Hunter .
Cat Fashion Designer Become a fashion designer and create a unique outfit for your...
Rainbow Star Pinball Show your reaction skills in this funny and colorful action pinball game.
Tina - Surfer Girl .
Elsa Jewels .
Back To Candyland - Episode 2 .
Nina Wedding .
Ale or Gold Deliver the gold to the gnome, but avoid meeting him.
Pipe Mania Connect pairs of dots to create a flow between them.
Spring Panda In Spring Panda you have to help a cute panda jump from pole to pole.
Kiba & Kumba Puzzle This is our newest Kiba&Kumba game! 30 challenging puzzle levels are waiting for you.
Summer Fiesta .
Mahjong Master 2 Mahjong Master 2 features 150 Levels in 3 difficulties for beginners and true experts.
Fitz Color Train your reactions by tapping the color you can read within seconds.
Sweet Hangman .
Butterfly Chocolate Cake - Cooking with Emma Lovely cook Emma shows you how to prepare a Butterfly Chocolate Cake.
Arcade Golf: NEON Become king of the swing in this minimalist golf game in retro design! Select your game mode and complete the course with the fewest number of strokes.
Shapes .
Formula Fever .
Sweets Monster Sweets Monster is a 2D endless parkour game. The aim is to avoid all obstacles and to gather candy as much as possible to get a high score.