Hex Blitz
11/04/2017
Fit the hexagonal shapes into the field and try to earn as many points as possible in this super-addictive puzzle game!
Category:match-3,puzzle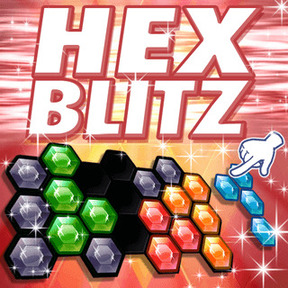 Recent
Jewelish Blitz .
Football Headz Cup 2 Select your favorite soccer head in this fun sports game and try to win all rounds.
Ultimate Keno .
Gold Mine In Gold Mine it is your task to help the beardy miner dig for treasures. Combine at least 2 blocks of the same type to remove them from the field and earn points.
Office Love .
Zoo Pinball Zoo Pinball is a funny and colorful arcade classic with a cute animal design.
Snap The Shape: Japan Snap The Shape Japan is the sequel to the popular puzzle game where you have to fill different patterns with pieces.
Juicy Dash Prove your skills in this addictive match3 game.
Airport Rush .
FreeCell Solitaire Classic .
Snap The Shape: Spring .
Pilot Heroes .
Momo Pop .
Fashion Yo!! Become a trendy fashion designer and create your own collection! Style your mannequins and present your awesome outfits in your show room.
7 Words Look at the tiles and tap on them in the correct order to unscramble the 7 words.
Hex Zen .
Zucchini Spaghetti Bolognese - Cooking with Emma .
Ancient Mahjong In this relaxing Mahjong version your task is to combine two of the same Mahjong stones to remove them from the field. Only free stones can be combined.
Word Bird .
Quick Quiz Train your reaction skills and test your knowledge by answering all questions as quick as you can with this challenging quiz game.