Rainbow Star Pinball
10/30/2017
Show your reaction skills in this funny and colorful action pinball game. Discover the secret bonus round, collect as many points as possible and get the highest score!
Category:arcade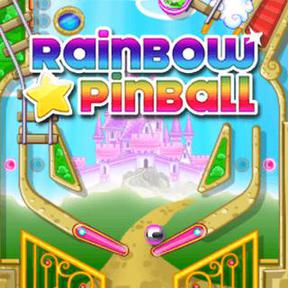 Recent
Tina - Surfer Girl .
Elsa Jewels .
Back To Candyland - Episode 2 .
Nina Wedding .
Ale or Gold Deliver the gold to the gnome, but avoid meeting him.
Pipe Mania Connect pairs of dots to create a flow between them.
Spring Panda In Spring Panda you have to help a cute panda jump from pole to pole.
Kiba & Kumba Puzzle This is our newest Kiba&Kumba game! 30 challenging puzzle levels are waiting for you.
Summer Fiesta .
Mahjong Master 2 Mahjong Master 2 features 150 Levels in 3 difficulties for beginners and true experts.
Fitz Color Train your reactions by tapping the color you can read within seconds.
Sweet Hangman .
Butterfly Chocolate Cake - Cooking with Emma Lovely cook Emma shows you how to prepare a Butterfly Chocolate Cake.
Arcade Golf: NEON Become king of the swing in this minimalist golf game in retro design! Select your game mode and complete the course with the fewest number of strokes.
Shapes .
Formula Fever .
Sweets Monster Sweets Monster is a 2D endless parkour game. The aim is to avoid all obstacles and to gather candy as much as possible to get a high score.
Geo Quiz - Europe Test your knowledge of European cities and sights in this fun geography quiz! Select a category and try to find the correct location on the map.
Tomato Quiche Learn how to prepare Tomato Quiche with this game of the series Cooking with Emma. Follow Emma's instructions and read the whole recipe at the end.
Jewels Mania .